Main content starts here, tab to start navigating
About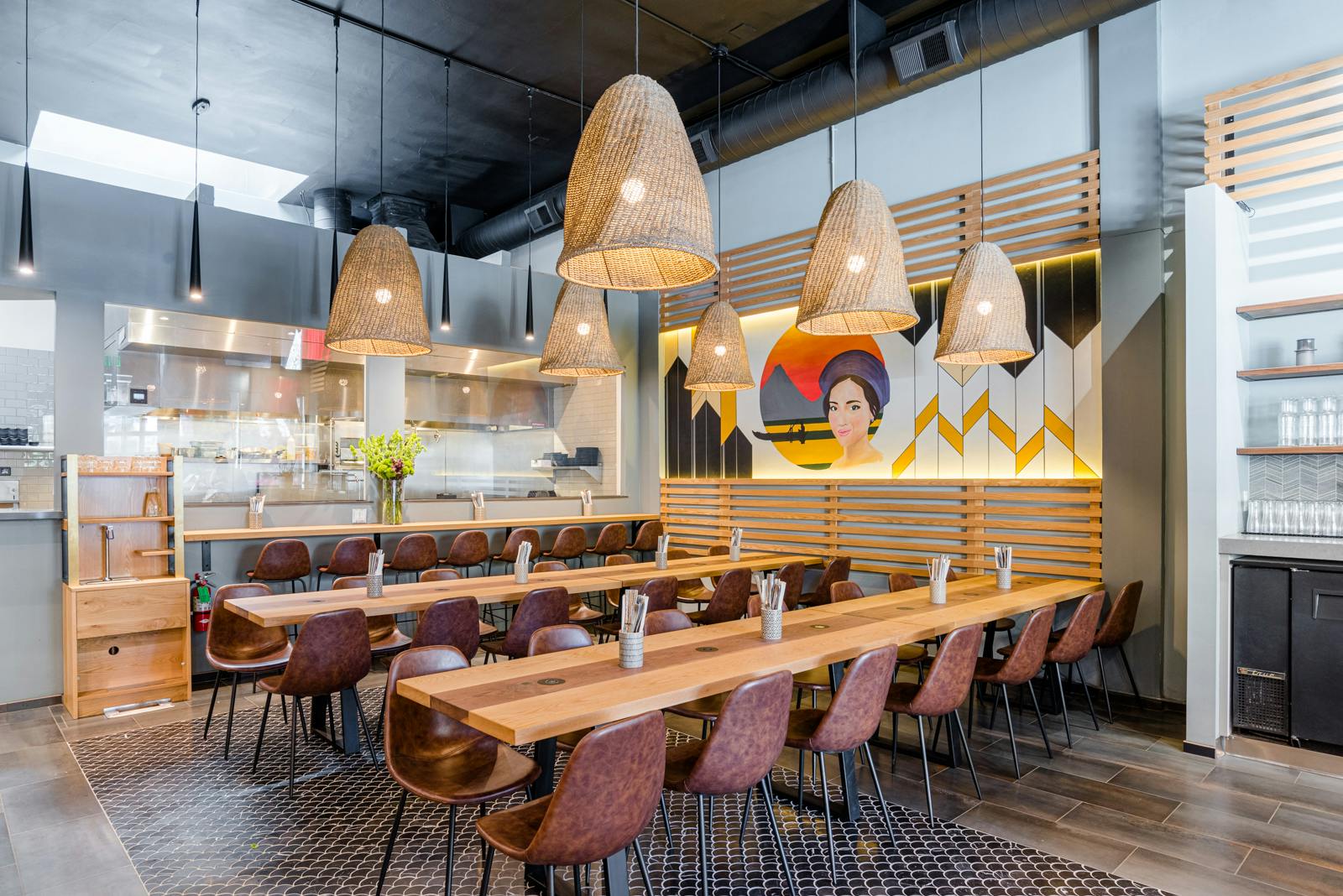 The vision for Nam was inspired by Vietnam's culture of "bình dân" restaurants. In Vietnam, these eateries are small, family-run operations, offering a wide range of home cooked dishes at reasonable prices. They are simple, informal places that serve diners from all walks of life: from suited bankers to day laborers; from uniformed students to oil-stained mechanics. Nam is designed to be just that, a "fine casual" Vietnamese brasserie marrying the taste level of fine dining food with a stylish atmosphere that is welcoming to all.
The name Nam translates to "south" in Vietnamese. Pronounced, "naa-m" (the soft vowel symbol in Nam's logo is designed to aid in the pronunciation) the brasserie showcases dishes from Vietnam's varied culinary regions, but presented with a southern interpretation of each dish. At Nam, dishes are presented with the southern palate's preference for the use of herbaceous fresh organic herbs, spices and aromatics used to provide both accents of flavor as well as contrasting textures.
Set in a casually stylish dining room, Nam offers a selection of craft local beers and fine wines, all available on tap, coupled with a menu designed to allow guests to explore and savor as many flavors as possible. Nam is the ideal destination for an impromptu dining experience that is informal yet sophisticated and deliciously decadent.
Our Team
The menu at Nam draws its inspirations from Chef and Proprietor Anne Le Ziblatt's mother, Chef Nhan Huynh. Chef Nhan Huynh's professional culinary career has spanned over 40 years, having founded and owned the acclaimed Vung Tau Restaurants in the South Bay. With its first location opened in San Jose in 1985, Vung Tau is considered an institution among the Vietnamese community. Celebrated for not only being one of the oldest Vietnamese restaurants in the south bay, it is acclaimed for serving traditional Vietnamese dishes to Vietnamese Americans longing for the authentic flavors of their childhood.
In 2019, Thrillist named Vung Tau Restaurant in San Jose one of the twenty best Vietnamese restaurants in the country. The menu at Nam represents a collaboration between Le Ziblatt and her mother, combining Le Ziblatt's fine dining background with her mother's acclaimed traditional culinary techniques.